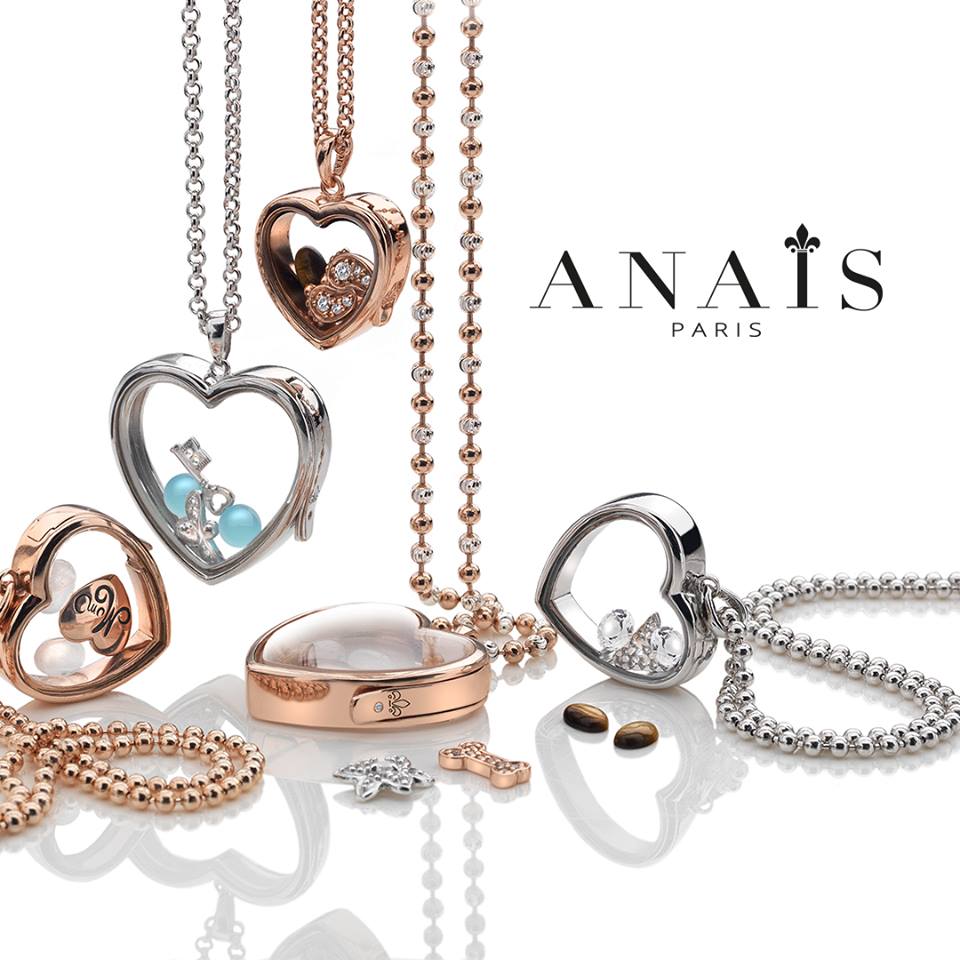 Welcome To The World Of Anais
Introducing Anais, one of UK's most iconic and collectable jewellery brands which has captivated customers worldwide.
Uncompromised craftsmanship and painstaking attention to detail has remained integral throughout the design process to ensure that each piece is perfect.
Anais creates instantly wearable pieces that can be collected and composed over time. With over 90 charms available in precious metals and genuine gemstones, each charm carries a special story which can travel with you thereafter.


Three components; a locket, a chain and our wide range of charms make up your own personal piece of jewellery. Our charms, made up of 925 sterling silver and precious gemstones are carefully inserted into the delicate opening of the locket which sit loosely inside.


Explore our variety of iconic chains that our lockets can be worn with to the style and length you desire.



Anais is a growing international player in the luxury goods market which has already expanded into major jewellery shows and retail stores. We are completely committed to producing the best quality products to the market.
Precious Birthstone Gem
Garnet
is believed to get its name from Latin for 'seed' due to the red garnet's similarity to a pomegranate seed. It's considered a stone of increasing commitment, honesty, hope and faith.


Emerald
is commonly a stone that is used in crystal work to bring forth manifestation. It is well used for intuitive awareness, meditation and spirituality.


Blue Agate
is through to bring tranquillity emotions and attitude. It is not a stone of protection, but rather of support and encouragement.


Amethyst
is considered to instil a sober mind, to guard from poison and negativity. It has the ability to enhance mindfulness and physic powers of all kinds.


Moonstone
is said in crystal healing to help calm responses and stress. It brings strong energies of abundance to one's life.


Rose Quartz
is fair and lovely with its gentle pink essence, a stone of the heart and crystal of unconditional love. It carries a soft feminine energy of compassion and peace, tenderness and healing, nourishment and comfort.


Green Aventurine
is known as the "Stone of Opportunity," thought to be the luckiest of all crystals, especially in manifesting prosperity and wealth, or for increasing favour in competitions or games of chance.


Red Carnelian
known as a stone of motivation and endurance, leadership and courage, Carnelians have protected and inspired throughout history.


Citrine
is a joyful stone with bright energy which lights up many aspects of lives of those who work with it. It has energies of good fortune and good luck, though these may appear in unexpected ways.
White Topaz will aid your spiritual development as it encourages you to accept direction and guidance from Spirit and to find your purpose.