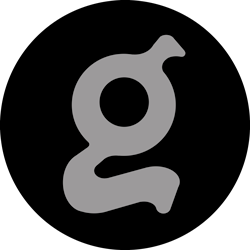 At the age of seven Darren Williams started helping his grandfather to repair clocks and watches. He's never looked back! Customers for the bespoke jewellery he now makes at his shop in Castle Street, Tredegar come from across the world…Gemtime Jewellers, owned by Darren and his wife Sarah, is a true family affair.The close-knit team also includes Sarah' sister Helen and family friend Emma.
Having picked up some 'tricks of the trade' from his granddad, Darren went on to study horology and jewellery at Birmingham University and afterwards worked for a time in New Zealand before travelling the world with Sarah, who had been his girlfriend since their schooldays. The couple, who have now been together for 30 years, set up Gemtime in Tredegar in 1997. Darren specialises in making bespoke fitted wedding rings and engagement rings. He also redesigns wedding rings, eternity rings and engagement rings and services and repairs watches and clocks.
 Darren's creative skills have also been directed into making jewellery for television productions such as Dr Who and The Adventures of Sarah Jane. The shop has a wide customer base. People brought up locally who have moved away still regard Darren as 'their' jeweller and drop in at the shop whenever they're looking for something new or want something updated or repaired. We also have a number of customers who have moved from this area to places like Australia, New Zealand and Canada who will bring with them a gemstone such as an opal when they're visiting Wales and ask Darren to set it in a special ring or pendant Gemtime also sells 'preloved' rings, bracelets and watches, including some vintage pieces, and is an official stockist for Clogau (Welsh jewellery), ChloBo (inspired by Chloe Moss) and Nomination Italy (designer bracelets made in Florence). But Darren's never happier than when he's using his imagination to create a unique piece for that special occasion. Jewellery with a difference.